About Us

MUSICA RUSSICA

Established in 1987, Musica Russica is the largest publisher of Russian choral music outside of Russia. Musica Russica's founder and president, Dr. Vladimir Morosan, is acknowledged internationally for his expertise in the history of Russian choral music and its performance. Definitive and authoritative editions are produced drawing from Musica Russica's extensive library of original sources, in consultation with scholars from around the world.

WE ARE HERE TO HELP YOU

If you have had no prior experience with Russian choral music before and are contemplating it for the first time, consider these tried and proven facts:

Russian music has extraordinary audience appeal
Russian music is always a favorite with singers
Russian music will add cultural richness and diversity to your program.

When you are ready to "take the plunge", Musica Russica will hold your hand all the way. Our RussicaTM Transliteration System is based on languages and sounds that are familiar to most choral singers.

WORLD-CLASS QUALITY

Musica Russica's editions are successfully performed by professional, amateur, and student choirs throughout the world. Musica Russica's publications have been recorded on numerous CDs, including releases on Chandos, EMI Classics, Harmonia Mundi, Hyperion, Nimbus, and Paraclete Press, to name a few. Now you can add your choir to this distinguished lineup and enhance the experience of both your singers and your audiences.
OUR VISION
To acquaint the world-wide community with the vast and rich heritage of Russian choral music—sacred, secular, and folk—by means of recordings, sheet music, and research publications;

To make available authoritative and easily obtainable musical editions that combine top-level scholarship with practicality and "user-friendliness"

To serve as a one-stop source for all currently available recordings of Russian choral, folk, and classical music;

To provide a wide range of support and consulting services to performers seeking to perform and record Russian choral and vocal music, including programming consultation, on-site and remote diction coaching, and program notes.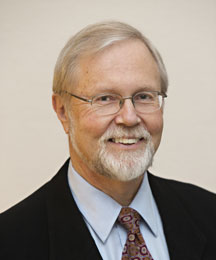 Dr. Vladimir Morosan, Founder and President of Musica Russica, is one of the leading experts outside Russia in the fields of Russian choral music and Orthodox liturgical music. After completing his undergraduate degree in music at Occidental College, in Los Angeles, California, he received his masters and doctoral degrees in choral music and musicology from the University of Illinois. Combining his Russian heritage with an abiding love for choral music, he undertook groundbreaking research in Europe and the former Soviet Union under the auspices of fellowships from the Thomas J. Watson Foundation, IREX/Fulbright-Hays Exchange Program, and the National Endowment for the Humanities. In the process, he compiled one of the largest and most complete reference collections of Russian choral scores, which became the basis for the ongoing series, Monuments of Russian Sacred Music, published by Musica Russica. His book Choral Performance in Pre-Revolutionary Russia (1986) is considered the definitive study of this topic.

Vladimir Morosan is Founder and Artistic Director of Archangel Voices, a professional-level choral ensemble dedicated to producing CDs of Orthodox liturgical music in English. He is also the composer and editor of numerous choral arrangements, chiefly for Orthodox liturgical use, and the Program Director of The Rudder, an internet radio program that airs on the Orthodox Christian Network. He serves as consultant to the music department of the Orthodox Church in America, and is a member of the Board of Advisors of the Patriarch Tikhon Russian-American Music Institute (PaTRAM).